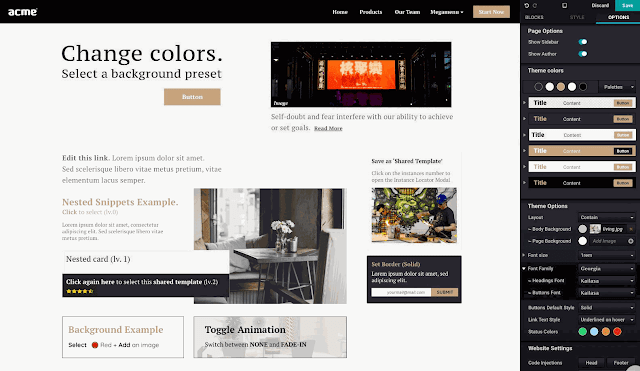 Odoo is a comprehensive solution for all your website related worries. This solution helps to design catchy websites within the shortest time.

Odoo has given special focus to website building and have introduced a set of new features including count down snippets and other features. This website builder support is sure to help the business attract more customers. Odoo web builder eases the inclusion of blogs and allows social media connections in the websites.

Don't waste time, it is time to design your website to promote your business.

Give your landing page a good design and manage the business with ease by joining hands with Odoo.

Odoo website builder supports word processor for text editing. It guarantees to increase the number of website visitors. The building block system offered by Odoo ensures support to design the website effectively. Manage customers and gather their information with this Odoo too. Odoo created websites that offer you mobile preview, social media linkage. It also eases link tracking. Offering a wide range of professional themes along with fluid and grid layout, Odoo supports your design concepts. Live chat feature, restricted editing support, and other features are also sure to benefit a user.